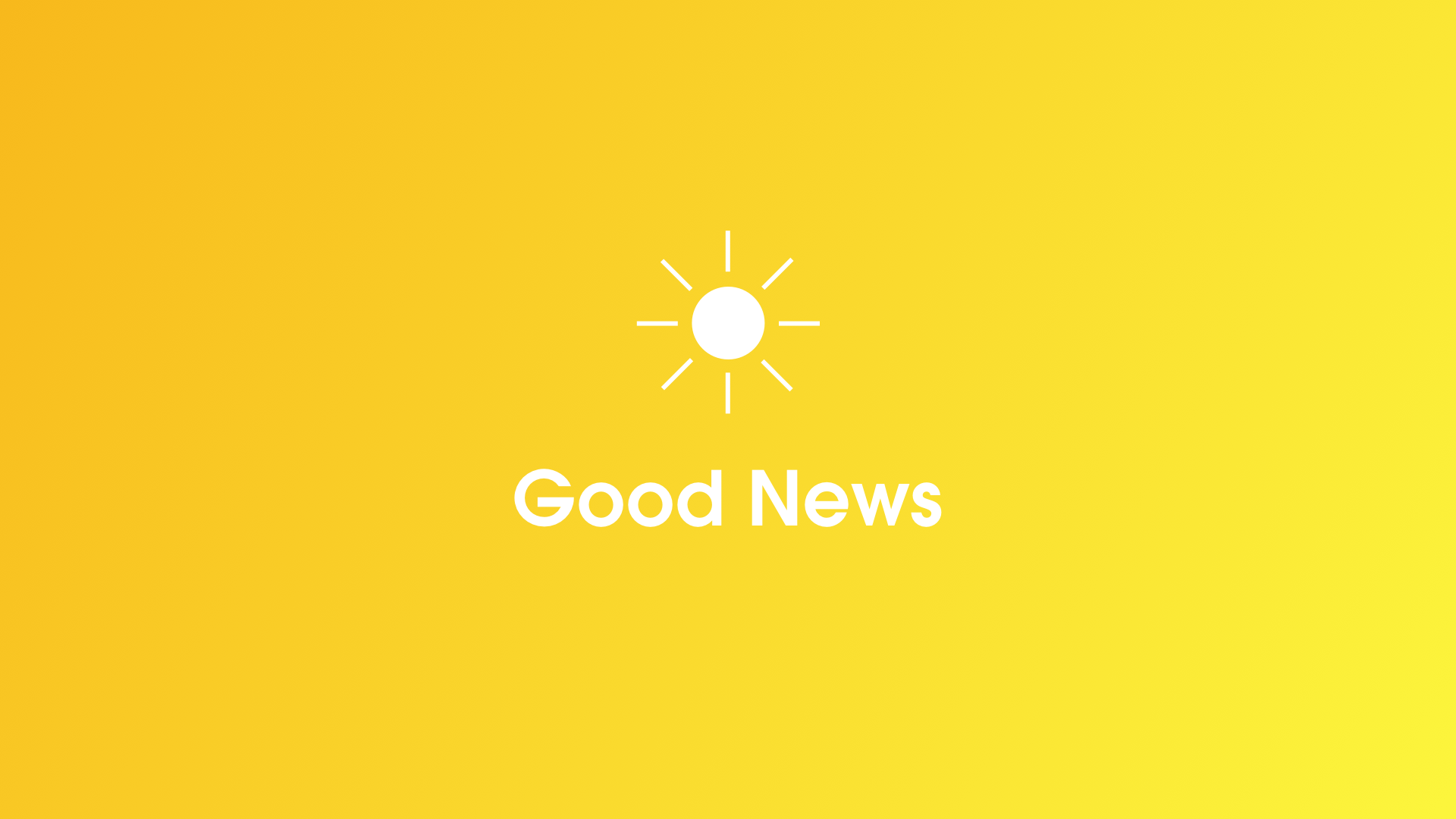 After several recent (failed) attempts at not looking at my phone first thing in the morning, I came to the conclusion that if I'm going to be looking at anything, it shouldn't be whatever new disaster is trending on Twitter. Good News is your daily morning news source that serves positive, uplifting, hopeful news stories in a variety of topics, such as environmental efforts, human rights, animal welfare, and calls for involvement that offer readers ways to get involved with a cause.
When users first open the app, they're greeted with a splash page followed by a login sequence. Users can create an account to save content and contribute with likes/comments, or they can continue as a guest.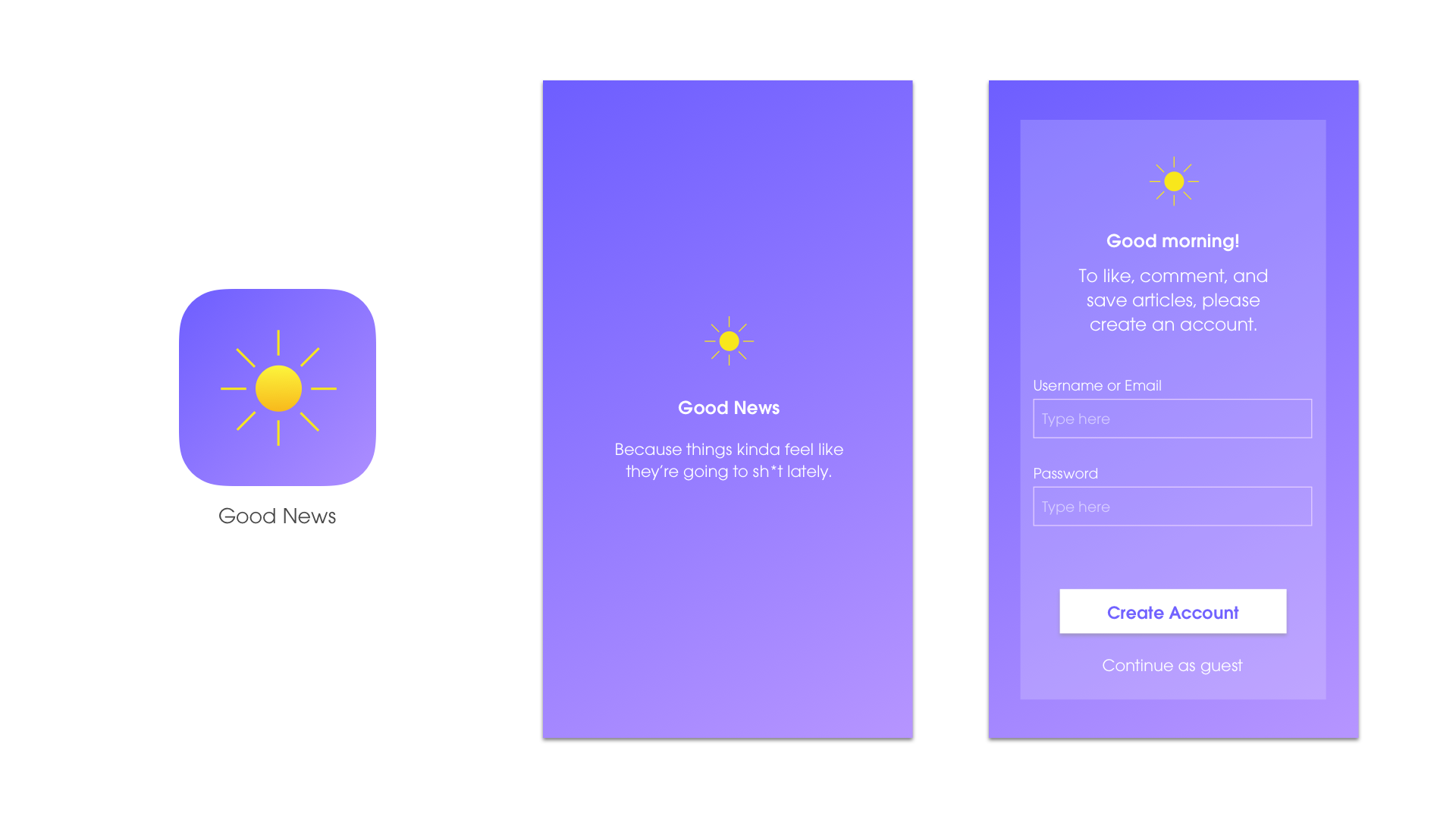 Upon logging in (or continuing as a guest), users are presented with their daily news dashboard. This is where they are served new articles that they can sort, save, and share, and where they can see their previously saved articles. Users are also encouraged to ease into their day with a guided meditation before diving into their stories.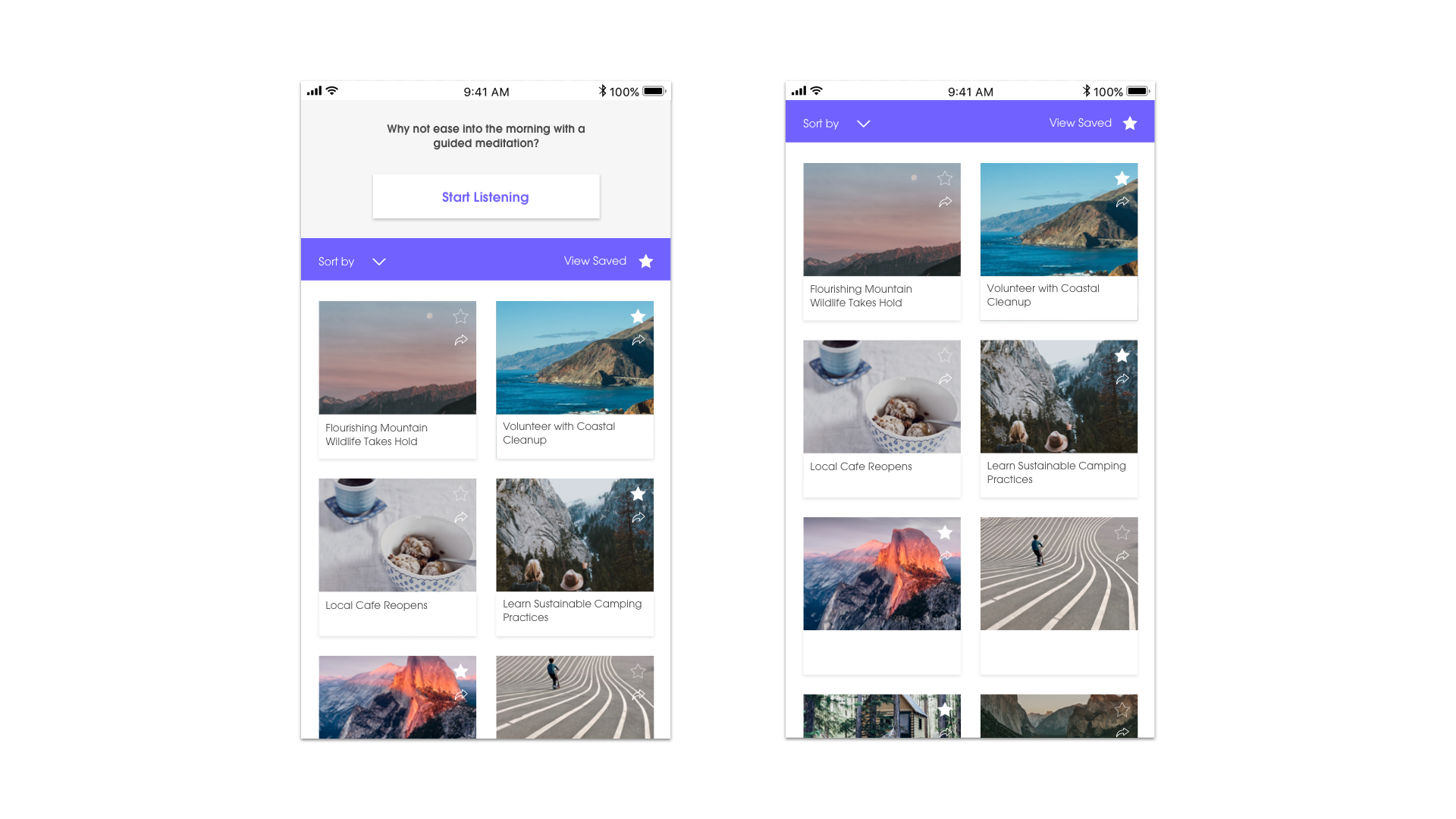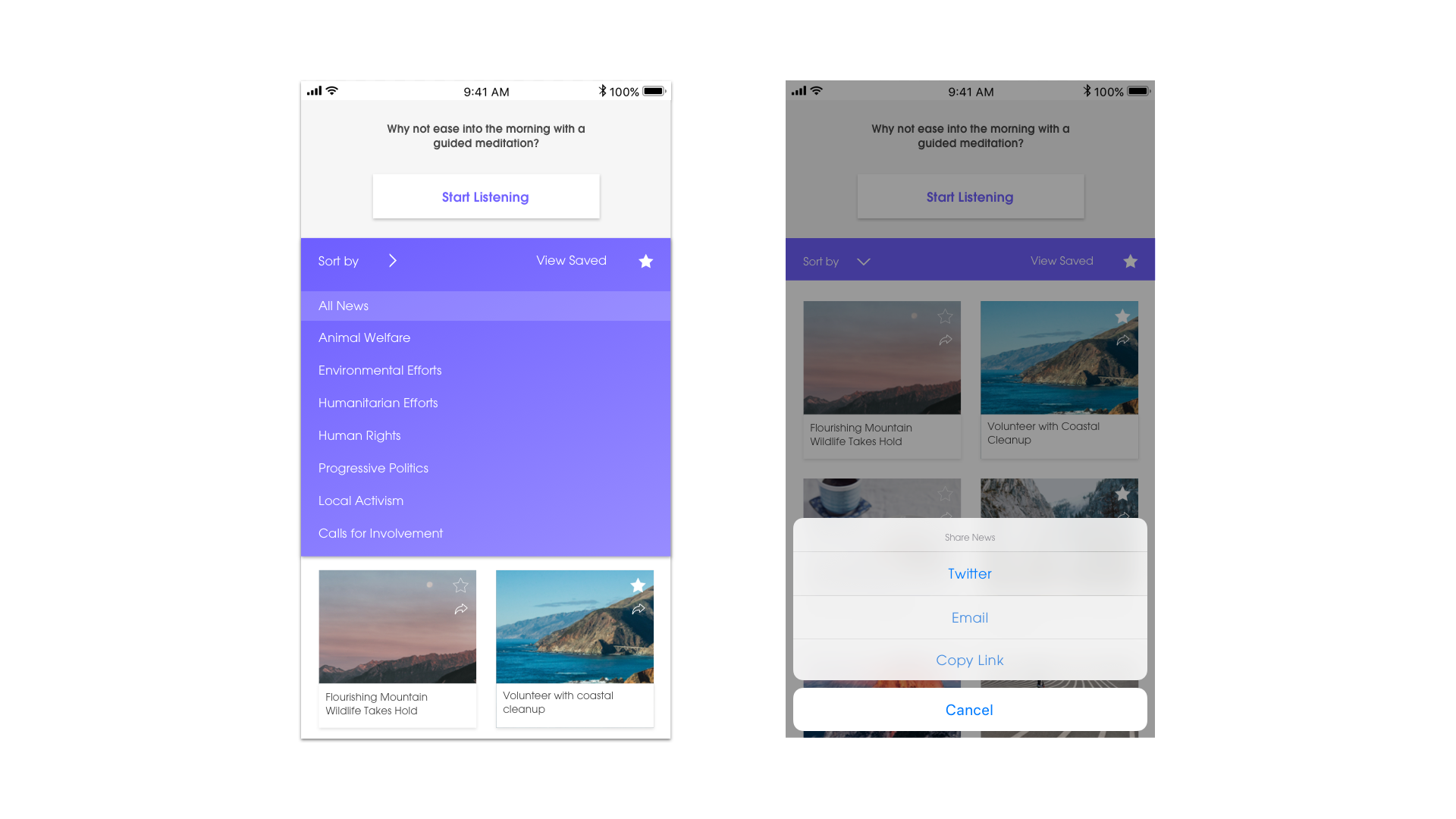 If users choose to do a meditation (the meditation prompt remains at the top of the dashboard even if a user scrolls down or taps into an article, so users always have the choice to go back and do one) they're brought to the meditation list. They can choose from ambient white noise recordings or spoken guided mediations. If they tap into one, a fullscreen takeover of an accompanying video loads. At the bottom of the screen they can scrub through the recording, or they can tap anywhere on the screen to hide all UI elements and simply enjoy the video.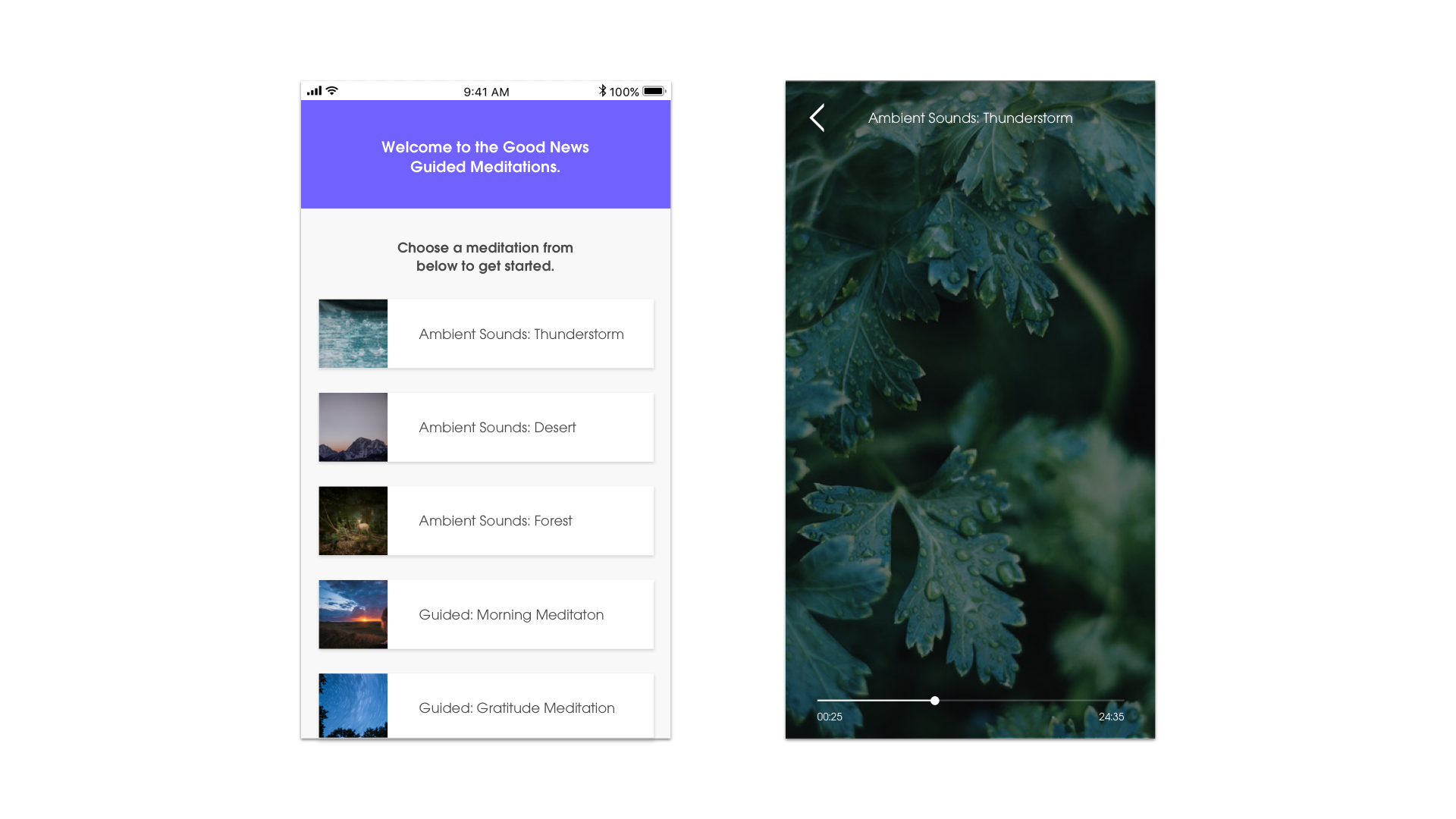 Right now, Good News is still in its early development and prototyping stages. Until I can provide a fully-functioning positive, uplifting, feel-good mobile app, please enjoy the most wholesome and feel-good Twitter account to exist, Thoughts of Dog.